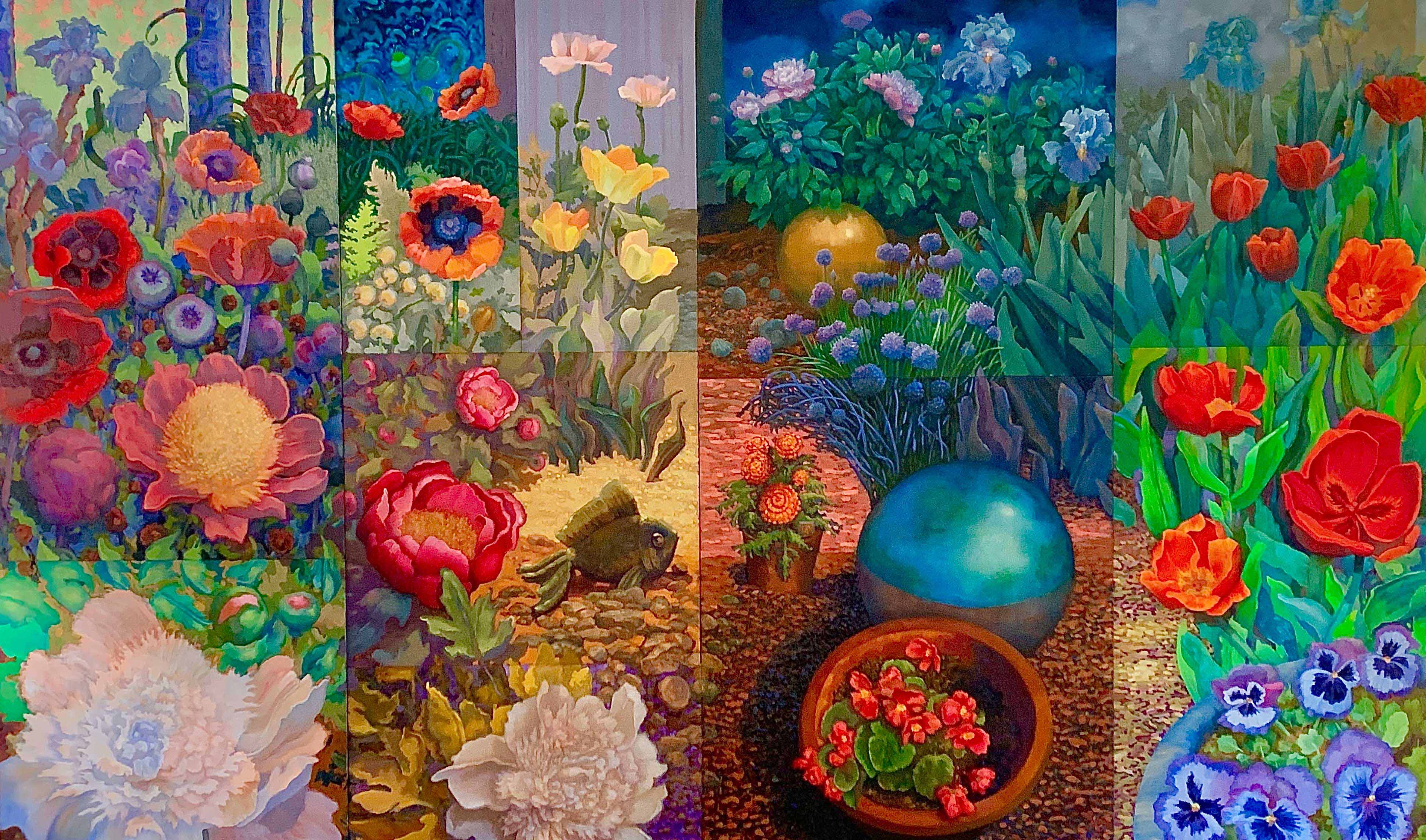 "In The Garden", 5' x 10' oil on panels.


The signature piece of this series is a 5'x10' multi-panel painting titled "In the Garden. In this piece the time of day and the light changes from panel to panel. Details can be viewed through the thumbnails below.


Click any image to enlarge.